There is a intriguing beauty in clockwork.

These images by photographer Guido Mocafico show the elegance and beauty of these amazing high end watches. The photographs are collected in his book Movement.

This is from one of the reviews on Amazon:

The first paragraph in this book reads: "This is a book of photographs. The photographs in this book all show watch movements, but it is not a book about watches."

That is undoubtedly true. This is not a book about watches, it is a book solely about the beauty of high grade, contemporary wristwatch movements. The Italian photographer Guido Mocafico, together with the German design team of Steidl Publishers, and with the technical advice of Swiss watchmaker Antoine Simonin, has created one of the most extraordinary `watch books' I have ever seen.

The team selected 37 contemporary wristwatch movements, and took amazing, full movement photographs of them (sometimes the under dial view, sometimes the back of the movement). The core of the book consists of these 37 very large, incredibly detailed pictures. They are each reproduced on a double page, in 12 inch diameter vivid color images of stunning clarity and depth of focus, without any text on the pages to diminish their visceral impact.
Shorn of their faces and without cases these could be any kind of machine not just a watch. Perhaps these are parts of some larger mechanism or the controls of some fearful weapon. These images inspire imagination!
Here are some examples: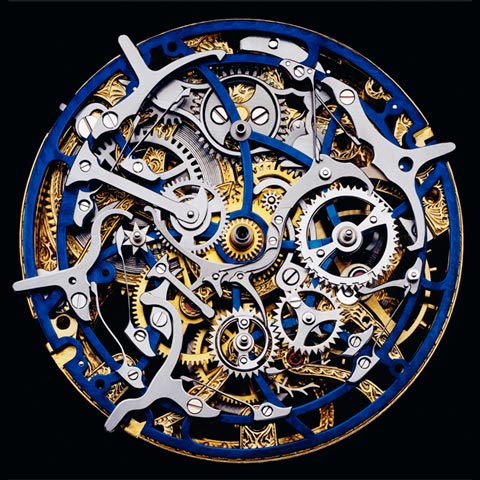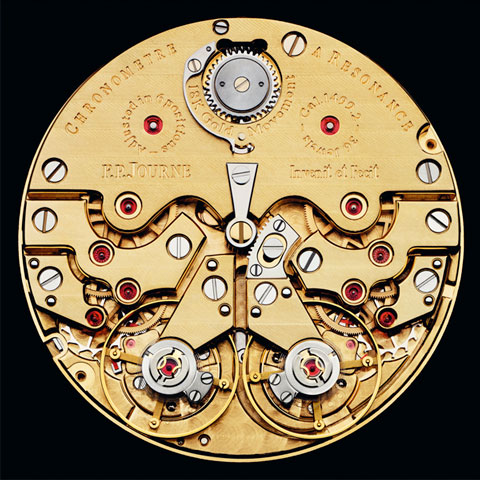 Keep your sightglass full, your fiebox trimmed and your water iced.
KJ