Thanks to everyone who entered their solutions.

SPOILER WARNING this post contains the solution to the Mystery of "The Evil Eye of Africa" if you would rather try to figure it out on your own first you can start at the beginning here.

Here is Margaret Curelas of Tyche Books, with her announcement of the winners and the solution!

Keep your sightglass full your firebox trimmed and your water iced.
KJ

"

The Evil Eye of Africa

"
By Jayne Barnard
A Guess-the-Murderer Mystery in Two Acts
Steampunk Mystery Game Solution and Winners
Three intrepid detectives have solved the mystery:
H. L. Dickson
; Tim Ford; and James Prescott. All three submitted wonderful analyses of the mystery, and their solutions are presented below. Each poses several queries that we hope Hercule Hornblower will be able to resolve when he makes his arrest.
Now, the moment you have been waiting for...it is time to unmask the murderer of Baron von Boddy!
And the murderer is:
*drumroll*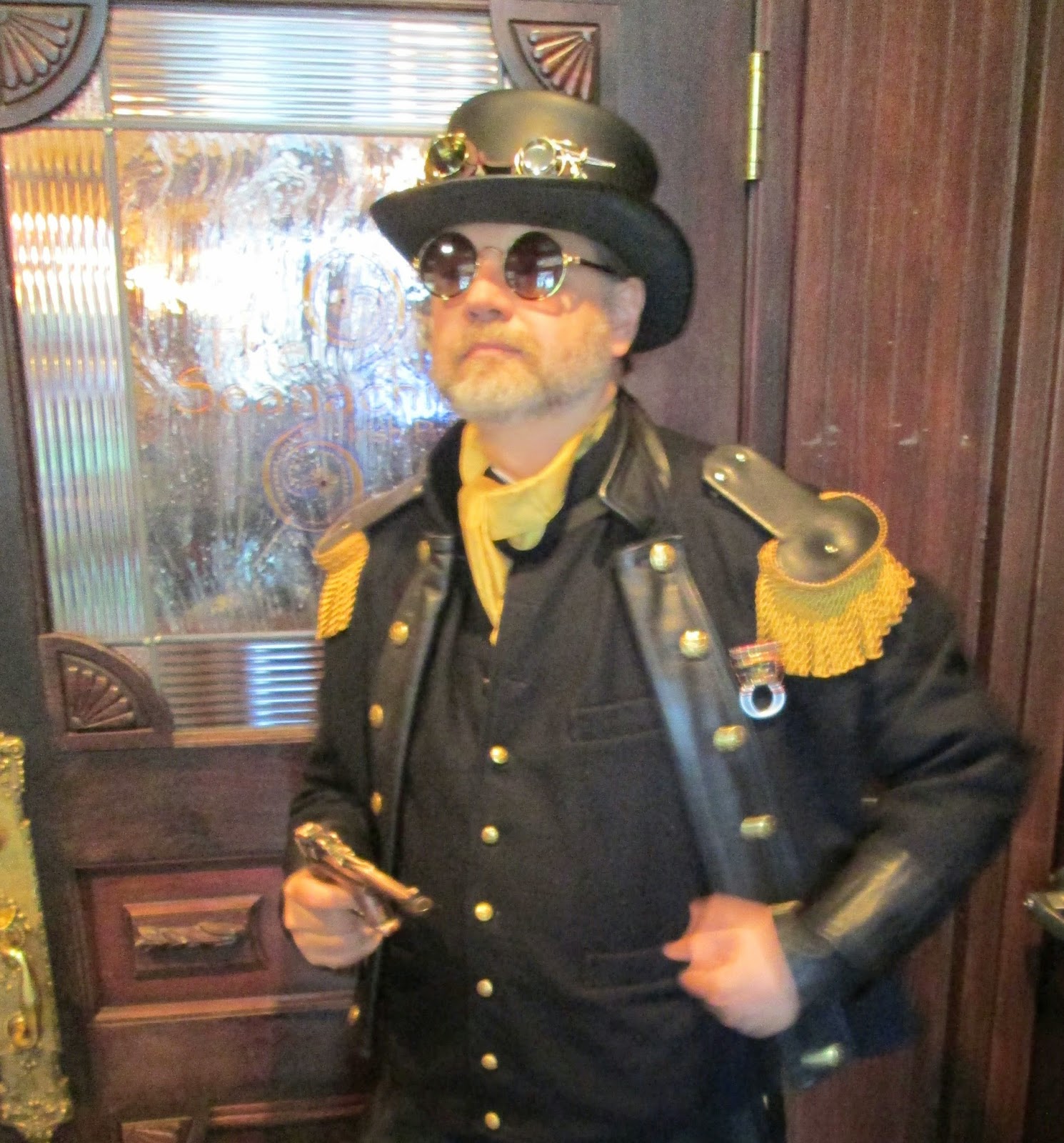 Colonel Mustard in the airship with his pistol.
He is the only member of the party experienced in using a canopy and a cork belt to return to earth.
When he realized Lady Peacock was the same woman with whom his friend had dallied in Cairo, he was convinced she knew where the baron would hide his treasure, and tried to choke it out of her.
But to no avail.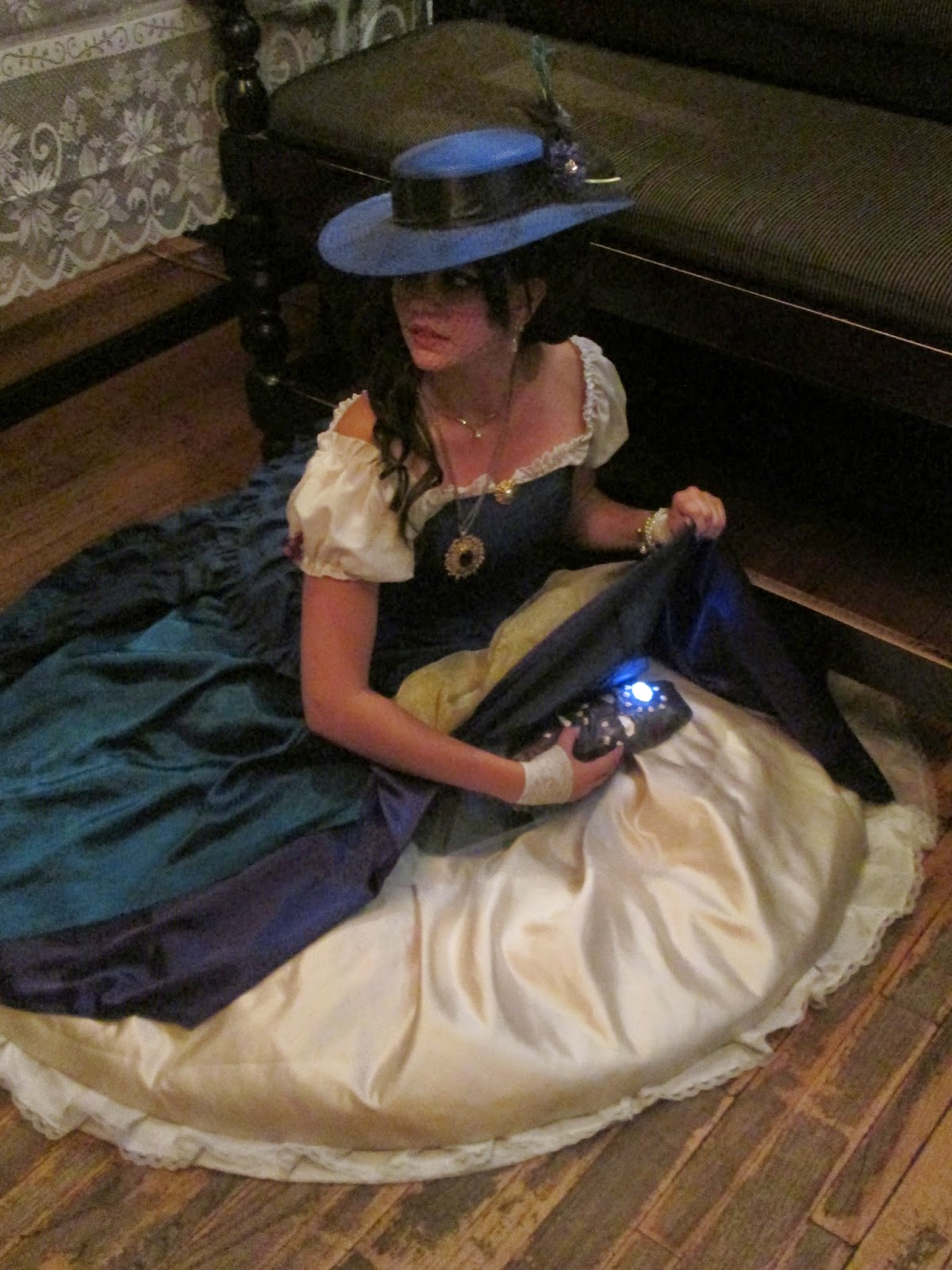 Lady Peacock had the last laugh. She found the Eye of Africa mask in the hidey-hole the baron had mentioned in Cairo, and fled the manor, leaving her husband broke and Mrs. Midas-White disconsolate.
We urge you to read the solutions of the contest winners--there are some excellent theories about the lovely, lying Lady Peacock, suggestions of how Hercule Hornblower can round out his case against Colonel Mustard, and that eternal puzzler: *is* Oxford better than Cambridge?
Enjoy!